ZOONO® helps keep your people well, so it's business
     as usual.
ZOONO® has been proven
to kill 99.9% of bacteria on
the skin and on surfaces.
Our water-based products can be used by all, and our hand sanitiser has been dermatologically tested.
Our Surface Sanitiser & Protectant has food safety approvals in Australia and New Zealand.
ZOONO®'s innovative germ popping technology is proven effective against a wide range of bacteria and pathogens.
The long list of efficacy test passes includes PAS2424, EN13697, EN1276.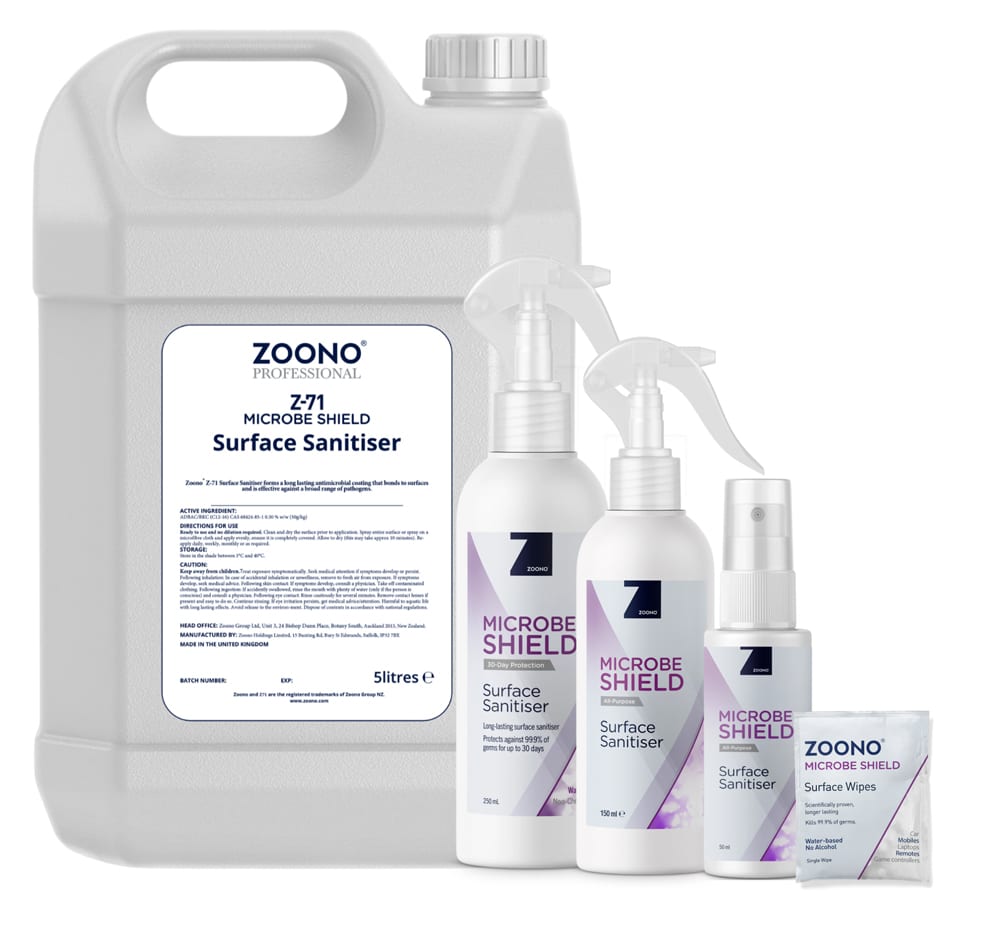 ZOONO® Surface Sanitiser & Protectant can be used weekly for high touchpoints to provide long-lasting germ protection.
ZOONO® Surface Sanitiser forms a long-lasting antibacterial shield that bonds to surfaces and kills 99.9% of germs for up to 30 days. Spray onto critical surfaces and touchpoints, wipe if necessary to ensure thorough coverage.
We recommend ZOONO® Surface Sanitiser is applied monthly or as required and is used in conjunction with routine hygiene procedures.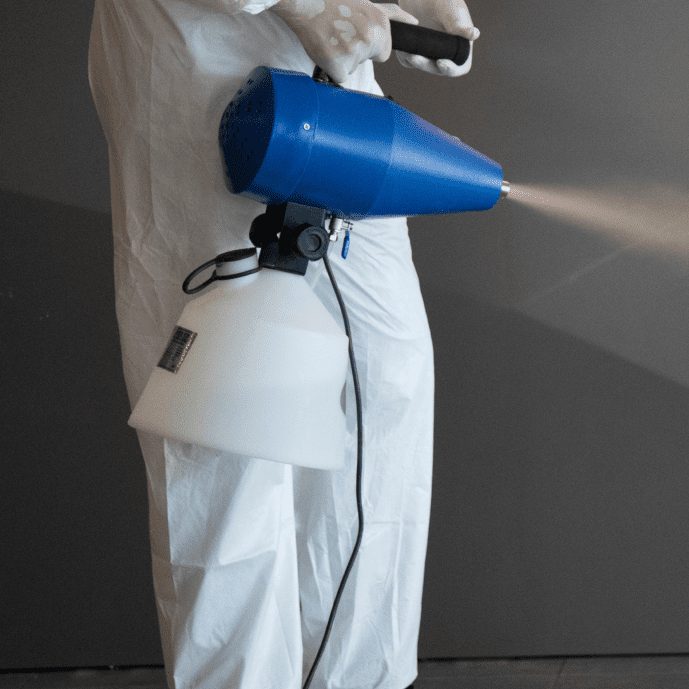 Removal of Matter: We recommend thorough cleaning before application to remove matter from the elected touch point surfaces.
Protective Layer: Zoono is applied thoroughly to all surfaces using a fogging machine.
ATP Testing & Reporting: ATP testing can be carried out for reporting purposes.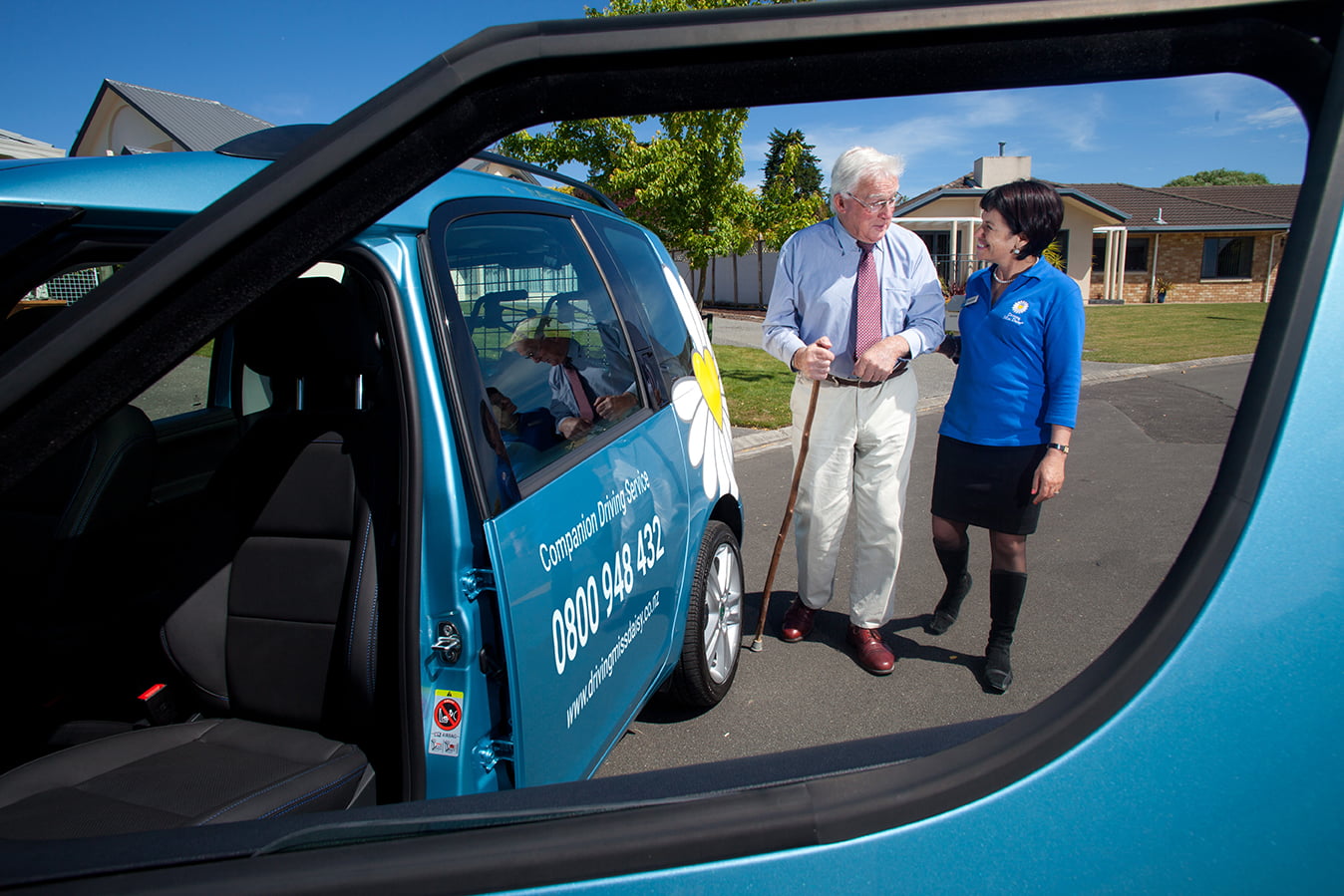 "We believe that it is more important than ever that our Cars, Franchisees, Drivers and Clients are protected from potential infections of COVID-19 using the best products available.
Partnering with Zoono was the obvious choice, not only are they a NZ company with scientifically proven products; they have also been great to work with to design a product pack based on the needs of our franchisees.
Zoono products offer many benefits including being long-lasting with their protective shield, cost effective, alcohol free – meaning no more dry, damaged hands and damaged vehicle interiors."
– Driving Miss Daisy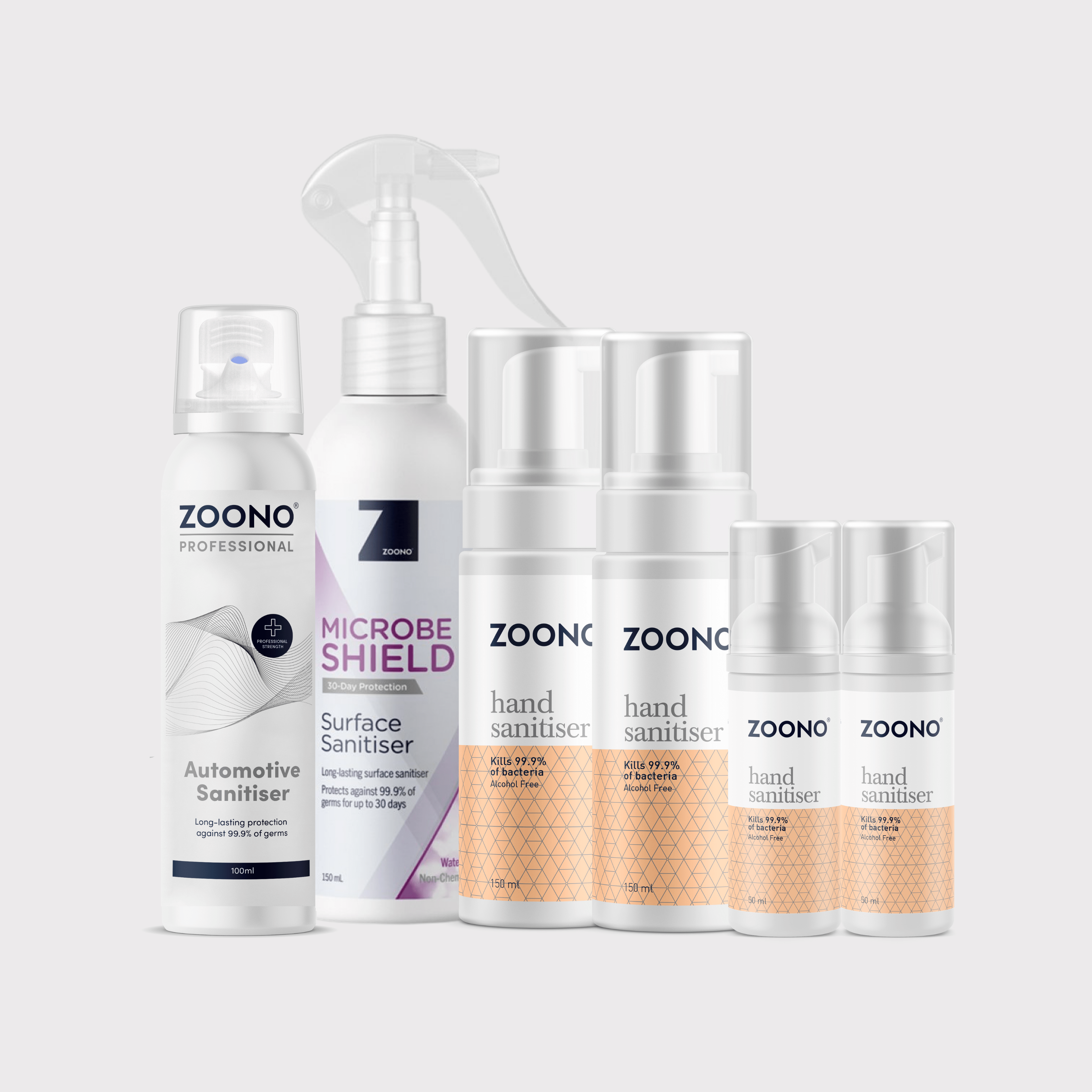 Subscribe today, and receive this Driving Miss Daisy Introductory Pack
Each Introductory Pack includes:
150mL Zoono Surface Sanitiser Spray
150mL Hand Sanitiser (Refillable)
100mL Zoono Automotive Sanitiser
Bonus items include
2 x 50mL Hand Sanitiser
1x 150mL Hand Sanitiser (Refillable)
Pay only $25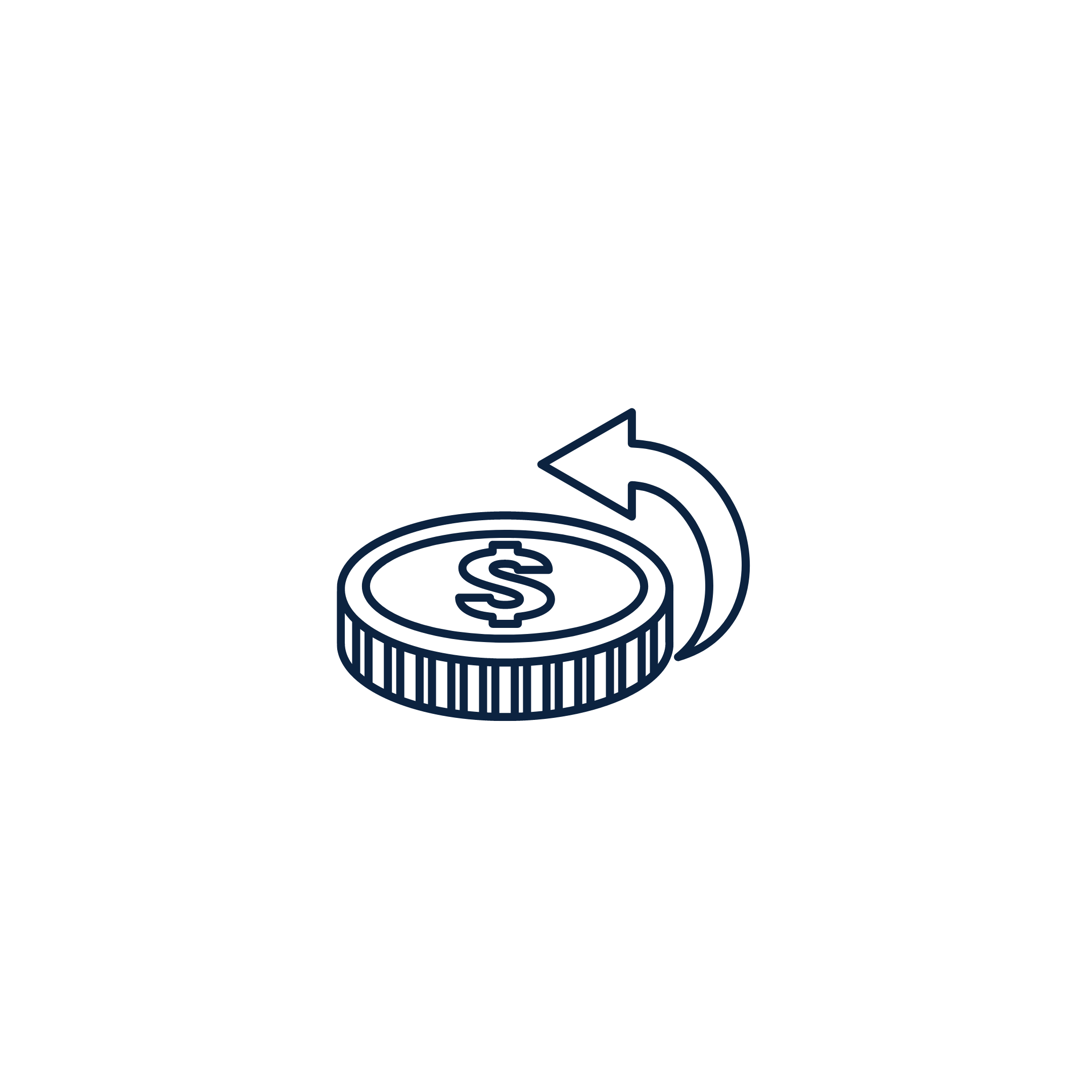 15% Credit/Rebate on
sales generated through
your

Gift Card/Code

Greatly reduced monthly
pack pricing (Over 55% OFF
Retail Pricing)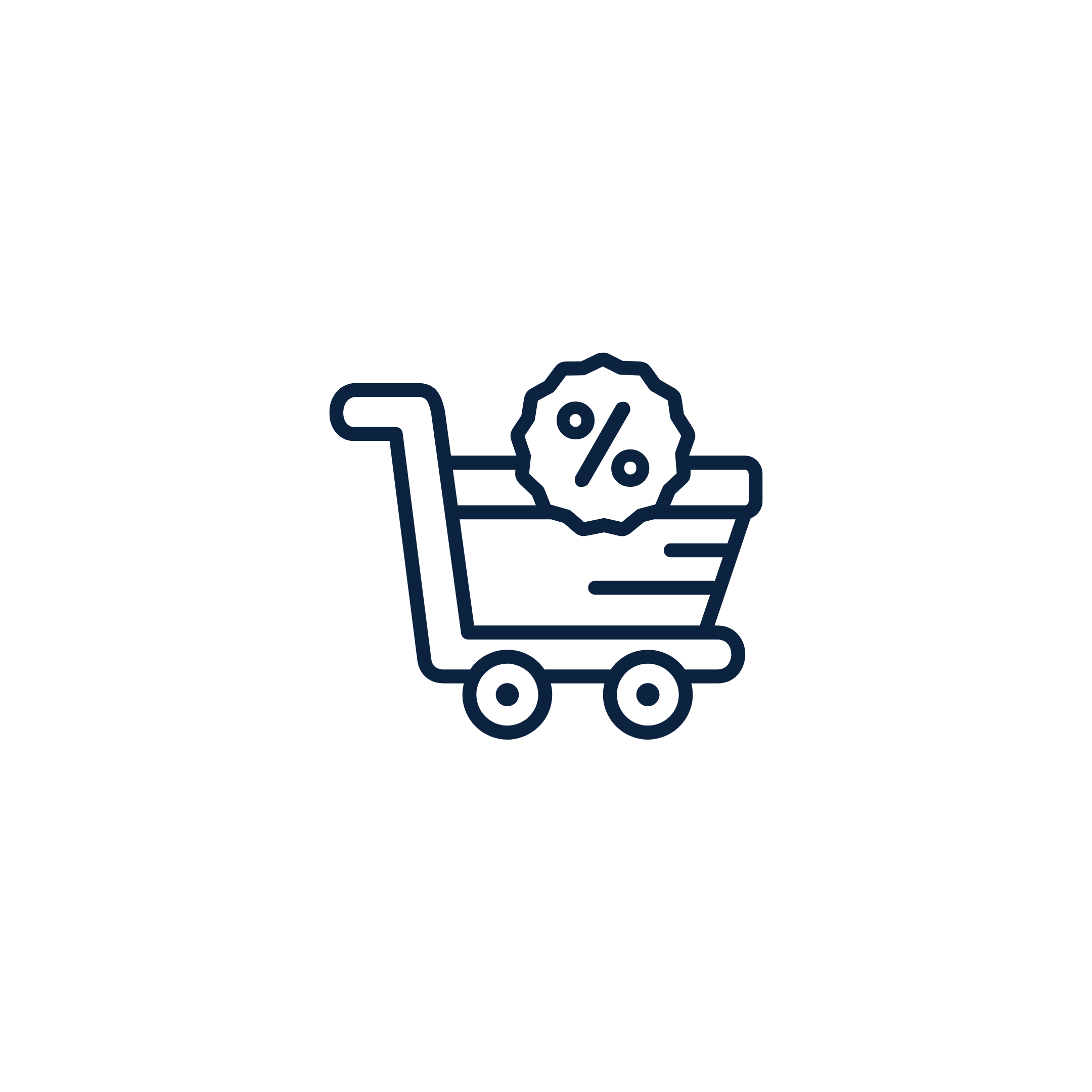 Get 40% OFF all other
product offerings
Example: Generate sales of $133.50 in a month and receive a
credit/rebate to your account for $20.10
WHAT ARE THE INGREDIENTS IN ZOONO®?
ZOONO®'s active ingredient is a Quaternary Ammonium Compound.
HAS ZOONO® BEEN TESTED?
ZOONO®'s has been proven effective against a wide range of bacteria and pathogens in various independent laboratory around the world.
The long list of globally recognized efficacy test passes include PAS2424, EN13697, EN1276 and EN1650.
HOW DOES ZOONO® WORK?
ZOONO works by coating the surface with a layer of positively charged molecular pins. This protective layer attaches to the surface using a covalent bond which then attracts and kills negatively charged pathogens by rupturing their cells.
When pathogens touch the surface, they pop and are destroyed, which means they can't affect you and they can't evolve into superbugs.
What's more, this clever popping action is effective on 99.9% of bacteria and has also been proven against a range of pathogens.
WHERE IS ZOONO® BASED?
We have ZOONO® team members worldwide, including the United Kingdom, United States of America, Australia, New Zealand, China, Dubai, Singapore, and Thailand. We also have a network of Authorised ZOONO® representatives ready to assist.